Last week, Alma was seen for another check-up. She turned two years old a few months ago, so she knows quite a few words by now. Before our time at the Kennedy Centre, we had practised some symbols with her that she would be shown at the check-up. This would be the first check-up when she could actually tell us what she saw. So, we were VERY excited!
Once again, the result exceeded all expectations. The conclusion of the check-up was that Alma could now see 40% in her bad eye! As we had previously been told to expect her eyesight to reach a maximum level of 15-20%, we were elated at the latest news! According to the eye doctor, this meant that now there was the possibility that she may be able to use her good eye to read with (using aids), which had not been thought possible at the beginning of the process. So, this really was BIG news! 😀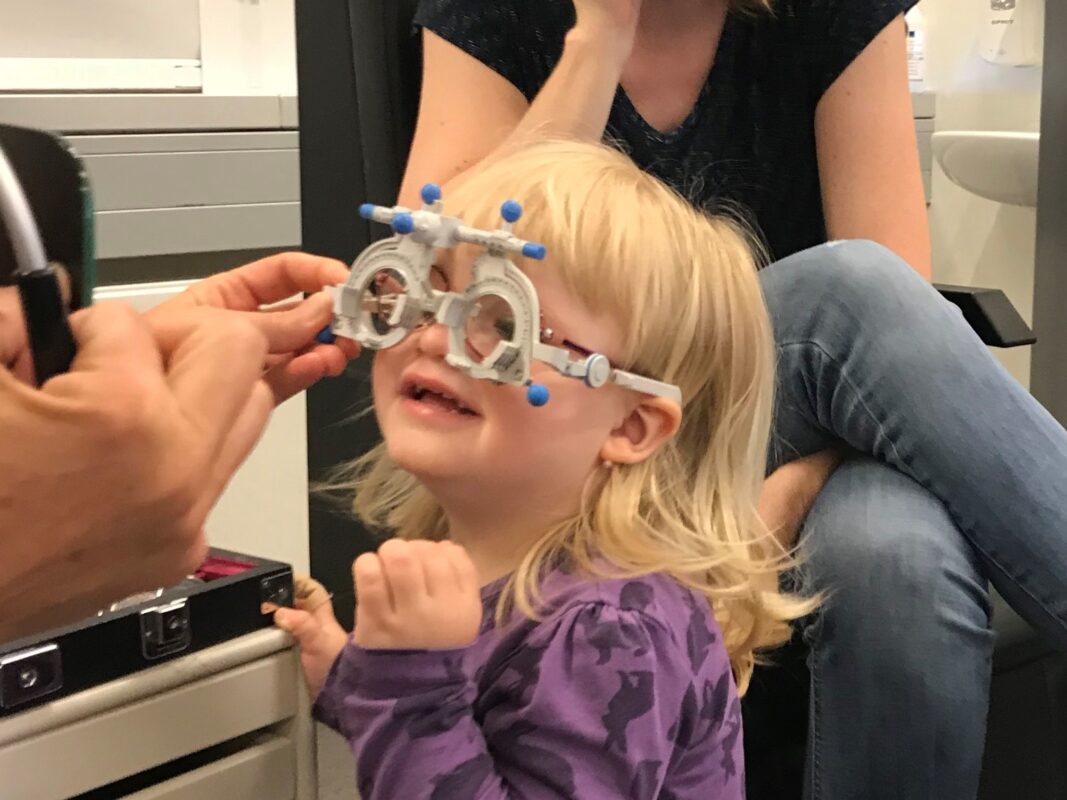 Adhesive eye patches – a crucial form of treatment
The professionals at the Kennedy Centre were also very excited about Alma's progress, saying we should continue to do whatever we had been doing. We are certain that her progress is down to the use of the eye patch. We have insisted that she engage in eye patch therapy at least half of the time she is awake, and we have managed to keep this up every day so far. Some days are more challenging than others due to, for example, heat, tiredness, or sickness. We then try to compensate for those days by doing a little extra the next day.
Alternative treatment for visual impairment in children
Although the eye patch is undoubtedly the most important tool behind Alma's improving eyesight, it has also been important for me to try other things. I do not want to sit in 20 years' time and doubt whether I could have done more for Alma in terms of ensuring her the best possible eyesight. Some things may not have made a difference. Other things may have. I cannot always know, nor will I ever get a real answer. But at least it has not had a negative effect on the result, which means I get to worry just a little less😉
In the next blog post I will talk slightly more about when I took Alma to a course of intensive acupuncture when she was just eight months old (just after eye surgery), and a health supplement we have become acquainted with, which now finds itself on our breakfast table several times a week.
Are you looking for inspiration for an easier day-to-day life with adhesive eye patches? View the page: 'Tips and tricks for vision therapy treatment'.
Follow us on Facebook or subscribe to our newsletter, if you want to be kept up to date when a new post has been published. 🙂