Today we took a trip with Alma to Copenhagen to find a pair of new glasses for her. The hunt was on for both a pair of regular glasses and a pair of sunglasses.
We had chosen the Optician on Værnedamsvejs as it had been recommended. It's a charming little place, with a really wide selection of glasses for children – according to their own guess, about 700 pairs. So, it was time to get lost in the hunt for a pair of glasses that suited both Alma's face and personality.
We decided to buy a pair of pink glasses, which were at the higher end of the range, as shown above. I cannot wait for them to be ready for her, not least because they will be scratch-free … at least for a while, anyway. 😀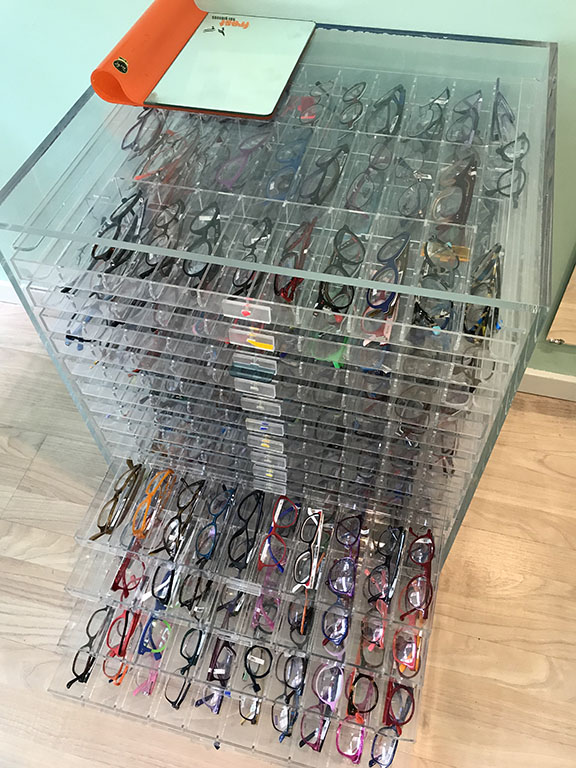 We also purchased a pair of bifocal sunglasses, since she is very shy of light in her one eye. Now we are ready to enjoy summertime!
Tilføjet note: Er du interesseret i at vide, hvor vi købte Almas 2. par briller et år efter, kan du læse det her.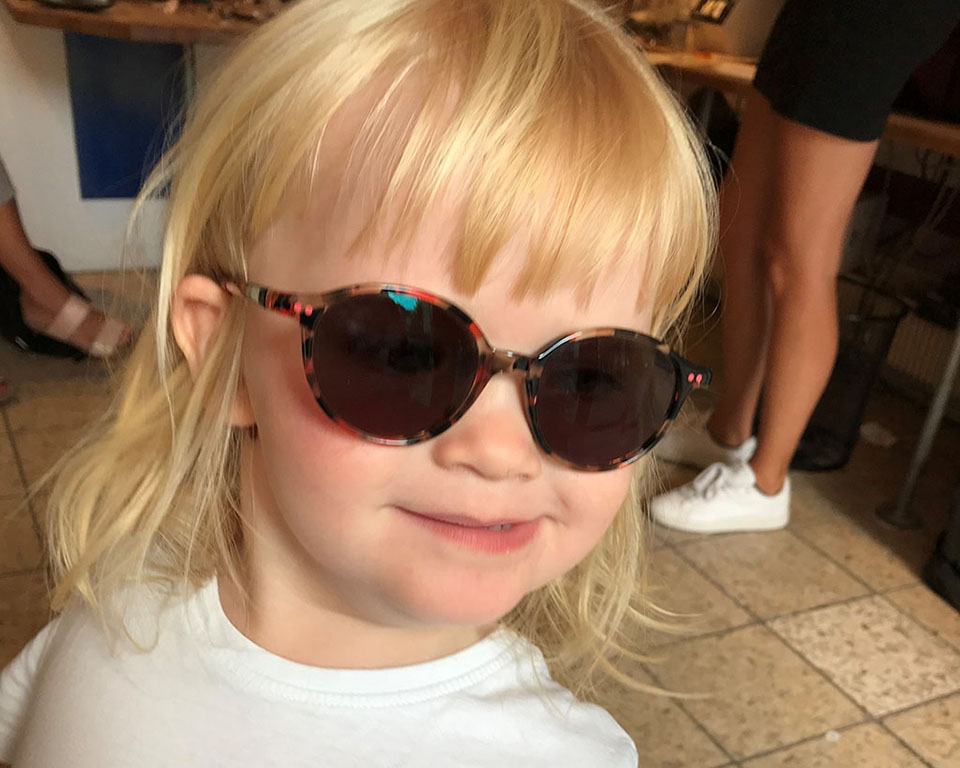 Are you looking for more information about what you should remember when choosing glasses for children? View the page: 'Tips and tricks for vision therapy treatment' (FORKERT SIDETITEL).
Follow us on Facebook or subscribe to our newsletter, if you want to be kept up to date when a new post has been published. 🙂